Sorry I've been MIA for a while! Life just got a little overwhelming for a little while, but it's starting to feel manageable again. I have so much to share with you!
Here are a few lovelies I wanted to show:
LOVE this brick patterned pillow cover. This particular one was made with all Moda fabrics, of course, but this would be a great "scrap buster" project. My scraps are about to take over my creative space!
These are, of course, ingenious. Sydney definitely needs some of these!
Love this birthday board too. We could certainly use it now to remember our family members' birthdays, but this will be perfect for the grandparents in our lives too ;} I think I might use something other than the little people for myself, though. Something more generic like colored circles perhaps?...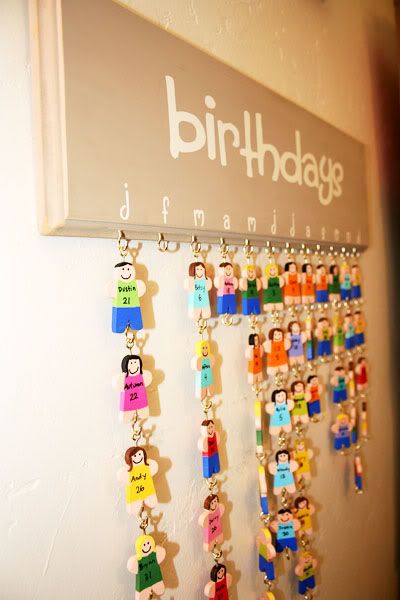 And last, but not least, this gorgeous bustle skirt! Love the flouncy-ness and the play-ablity of it. Perhaps for the first day of Kindergarten? I'm picturing the circles in different colors... Can't wait to make this one!